The Design and Format Your Book is the third course in the Self-Publishing Boot Camp series of six courses.
The courses are:
The Self-Publishing Freedom Course
Set Up Your Publishing Business
Design and Format Your Book
Distribute Your Book to Stores and Online Retailers
Getting the Word Out with PR and Marketing
Sell Your Book Direct for More Profit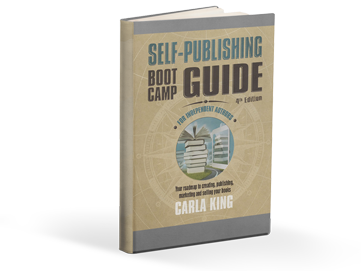 Benefits of the bundle:
Lower price
Lifetime membership in all the courses and additional courses
The Self-Publishing Boot Camp Guide for Authors, 4th Edition in print
Handy worksheets and cheat sheets
Membership in a private Facebook group
Your questions answered in regular live webinars and Q&A sessions
ABOUT THE COURSE
The purpose of the Design and Format Your Book course is to show you how to create your book in print and ebook formats professionally. First, you'll gain an understanding of the various book formats—PDF for print and EPUB and MOBI for digital—and how to convert your book into these formats.
You'll also understand e-reading devices, which formats they need (MOBI for Kindle and EPUB for all the others), and design considerations for creating your book in reflowable or fixed-layout format.
The details of book production is also included, and you'll get all the information you need to get your interior design and cover design done.
Though the course is skewed toward the do-it-yourselfer, the information presented here is also essential for those of you who wish to hire out all or part of the process. When you understand the process, you can hire the right people and supervise the work.
In addition there are worksheets and lists, audio and video lessons, and perspective by me and other experts who have valuable advice and examples to share.
You can use the comments in each lesson to let me know how it's going or to ask me questions. I'm here for you!